XipLink's specialty product line runs XipOS as an off-the-shelf product designed for special purposes, such as integration in military systems with harsh environmental specifications. It may also be used during the prototyping phase of such a system, in advance of integrating the XipLink XE or XV product into a customer-selected hardware platform.
The XS-104 is a PC-104 form factor platform scaling up to 16Mbps and 4,000 TCP sessions. It supports an extreme operating temperature range from -45°C to +85°C and is conformally coated for improved resistance to corrosive environmental conditions such as salt spray.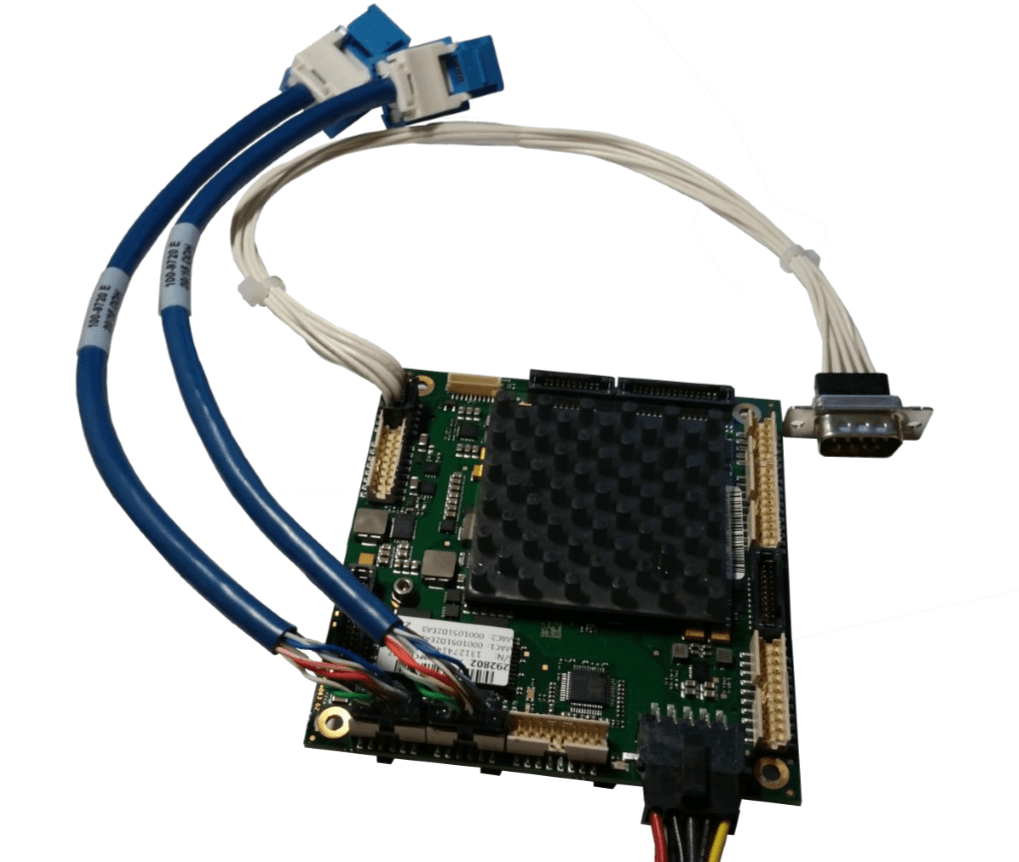 The XS-104 with cables and heat spreader attached.