Jack Waters,
President and CEO
Mr. Waters is Chief Executive Officer of XipLink, Inc. In July 2007 XipLink was spun-off from the aerospace company Xiphos Technologies and new capital invested into the company. Mr. Waters was chosen to lead the XipLink team due to his long term success in data communications technologies, his past focus with growth strategies for high technology companies and the positive outcome for employees and investors after the sale of his latest venture to Singapore Technologies, for $165 Million Dollars, in November of 2005.
Most recently, Mr. Waters was Senior Vice President of Global Sales at iDirect Technologies, Inc., where he helped lead the turnaround of a failed "dot com" company, starting in 2001 with sales under $1 Million Dollars, to a leader in the IP Broadband VSAT business. While at iDirect, he was primarily responsible for creating the strongest sales and distribution organization in the satellite equipment market.
Mr. Waters joined iDirect from CoManage Corporation, a software developer of OSS Systems for ISP's, CLEC's and Alternate Carriers where he served as Vice President of Worldwide Sales, building the initial sales team to 12 members, assisting with closing two rounds of venture funding and developing initial traction in the telco marketplace. Prior to joining CoManage, Mr. Waters was Director of Worldwide ISP and CLEC Sales at Argon Networks, a manufacturer of large carrier-class core routers, which was later acquired by Siemens and renamed Unisphere (now Juniper Networks). Before his tenure at CoManage, Mr. Waters served as Director of the Mid-Atlantic Region at FORE Systems, where his team consistently obtained awards as the top performing region with a company that grew sales volume from $25M in 1994 to over $500M by 1998. Prior to FORE Systems, Mr. Waters held regional sales positions at Network Systems Corporation from 1984 to 1994 and Wang Computer from 1980 to 1984. Mr. Waters is a proud graduate of Michigan State University, holding a B.S. in Accounting and named Captain of the MSU Ski Team in 1979.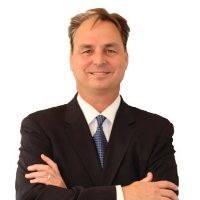 Bruce Bednarski,
Senior Vice President of Business Development
In this key role, Mr. Bednarski is responsible for developing strategic global relationships in order to expand XipLink's overall market opportunity and corporate development. Mr. Bednarski brings more than 20 years of diverse telecommunications and networking experience to the position and has a proven history of bringing together innovation, creativity and execution to achieve breakthrough results.
Mr. Bednarski began his career as a systems engineer for Nortel Communications (formerly Northern Telecom), where he designed and installed both Central Office-class switching platforms. Mr. Bednarski next served as a member of the systems design team for the United States Senate, where he managed the Senate's complex telecommunications infrastructure. He further developed his technical expertise at Verizon (formerly Bell Atlantic) as a member of the marketing technical support group, where he supported cutting-edge network and fast packet data services for Verizon's largest clients. He continued his career by becoming one of the four founding partners of Net2000 Communications. Net2000 grew from a small private company to a public company (NASDAQ – NTKK) with more than 1,000 employees and a market capitalization of more than $1.6 billion at its initial public offering in March 2000. Mr. Bednarski worked intimately in many facets of building the business into a full facilities-based competitive local exchange carrier (CLEC) with a customer base of 3,000 clients and annual revenues of $150 million.
Following his role at Net2000, Mr. Bednarski joined iDirect Technologies in April 2002 in a board-led effort to restructure the executive management team. Through successfully redrafting and executing a new business plan, iDirect was propelled from a minor position in the VSAT router industry to a leadership role within a very short time. During this period, iDirect grew revenues from a 2001 level of $1.5 million to more than $125 million in 2006 with industry-leading gross margin and net income percentage.

Karim Fodil-Lemelin,
Senior Vice President of Software Development
As leader of the kernel development team that wrote the first independent implementation of NASA's SCPS-TP (TCP Acceleration) protocol, Mr. Karim Fodil-Lemelin is responsible for the architectural conception and implementation of the XipOS operating system, which is at the heart of XipLink's products. In telecommunications since his graduation from Physics Engineering at the Polytechnic school at University of Montreal he lead several research projects for the Canadian government in the field of IP communications over satellite links. Inventing and developing new technologies in the early days of Xiphos Technologies starting in 1999 and at XipLink since the spin-off from Xiphos in 2007, Mr. Fodil-Lemelin has been involved in networking technologies for more than 15 years.

Jaco Botha,
Senior Vice President of Product
Mr. Botha brings a wealth of experience in management as well as technical knowledge of networking, security, hardware and software development spanning more than thirty years to the XipLink management team.
After completing his Engineering degree at the University of Pretoria, Mr. Botha started his career at Eskom as a software Engineer. He then joined Nanoteq where he was responsible for various network and PC security products, deployed at major financial institutions and government.
In 1999, Mr. Botha led a successful MBO of the IP-Granite product and team, and founded Trispen Technologies. The Trispen team further developed the product and was successful in deploying thousands of units in various customers in South Africa and internationally.
In 2008 Trispen Technologies merged with XipLink Inc. as there were many synergies between the two development teams. Mr. Botha then joined XipLink as the CTO and later as SVP of Engineering. At XipLink, he was instrumental in architecting and leading the Link Balancing and Bonding as well as the Advanced Cellular Compression Developments.
Mr. Botha joined Parsec in 2016 (later changed to ETION Create) where he was responsible for expanding and formalizing a LEAN Product Management process, and for product management of the Cyber Security product portfolio.
He rejoined XipLink in 2022 where he is now responsible for all Product Management, Product Marketing and Alliance Partnership functions.